Adult early onset type 2 diabetes disproportionately affects South Asian and African-Caribbean individuals, who have an earlier age of onset and, in the case of South Asian people, an accelerated development of the disease compared with White people, indicates a UK primary care data analysis.
The research was presented at the European Association for the Study of Diabetes (EASD) Virtual Meeting 2020 on September 24, which was held online due to the COVID-19 pandemic.
BMI 'Dose Effect'
A team from Imperial College London examined data on more than 1.4 million primary care patients, finding that, compared with White people, the prevalence of early onset type 2 diabetes (defined as at age 18-44) was more than twice as high in African-Caribbean individuals, and over three times higher in South Asian people.
The results also showed that there was a "dose effect" of body mass index (BMI), with younger onset associated with an increased rate of overweight and obesity, and that the incidence of early onset type 2 diabetes rose much faster in South Asian individuals than their White counterparts.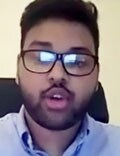 Study author Janthula Ranchagoda, a fifth year medical student in the Department of Medicine, Imperial College London, said that, with the increasing incidence of early onset type 2 diabetes: "The burden this group is going to pose in the coming years is only going to rise.
"The other key point is that data from cardiovascular outcome trials in this group is severely lacking, because people with type 2 diabetes under the age of 40 are severely underrepresented in large clinical outcomes studies."
Mr Ranchagoda added that, consequently, "our knowledge base to provide targeted treatments to this group is inhibited".
The results also have "relevance to the current pandemic", he said. "We know from studies that people with obesity and those from ethnic minority groups are particularly at risk from COVID-19 and there is some reflection to be had whether or not this early onset type 2 diabetes group in adults has an additional risk from the SARS-CoV-2 pandemic."
'Rising Problem'
Dr Shivani Misra, Department of Medicine, Imperial College London, who led the study, said that the "elephant in the room for any researcher working on early onset type 2 diabetes" is how to tackle the increasing incidence.
She told Medscape Medical News: "I think no single approach is going to be sufficient to deal with this huge, rising problem.
"Obviously there are some great public heath initiatives coming out of NHS England at the moment, both the diabetes prevention programme and also the type 2 diabetes remission programme."
However, Dr Misra said that the "evidence base that those programmes work in people with early onset type 2 diabetes is lacking, and there's some emerging evidence that those programmes will need to be tweaked for specific ethnic minority groups".
Source: https://www.medscape.com/viewarticle/938255