2019 UNITED KINGDOM FINANCIAL SNAPSHOT
£12.8 million raised for Movember 2019 in the United Kingdom.
70.6% of funds raised allocated to men's health projects.
In 2019, Mo Bros and Mo Sisters from across the United Kingdom helped us raise £12.8 million for Movember.
These donations allow us to raise awareness, invest in vital men's health initiatives and run Movember each year. We want to help men live happier, healthier and longer lives. We do this by investing in the following critical areas: mental health and suicide prevention, prostate cancer and testicular cancer.
We distribute funds to a broad range of men's health projects and to trusted men's health partners.
In the United Kingdom, our project partners include Prostate Cancer UK. These partners, along with Movember managed men's health projects, ensure that donations support a broad range of innovative, world-class initiatives.
All funds distributed to our men's health partners are restricted to use in Movember approved projects only.
We keep costs down so donations go where they're needed most.
In 2019, our United Kingdom fundraising and administrative costs totalled just 22.6%, with 6.8% retained for investment in future campaigns and to ensure the long-term continuity of the organisation.
In other words, 70.6% of all United Kingdom funds raised have been devoted to helping men live happier, healthier and longer lives.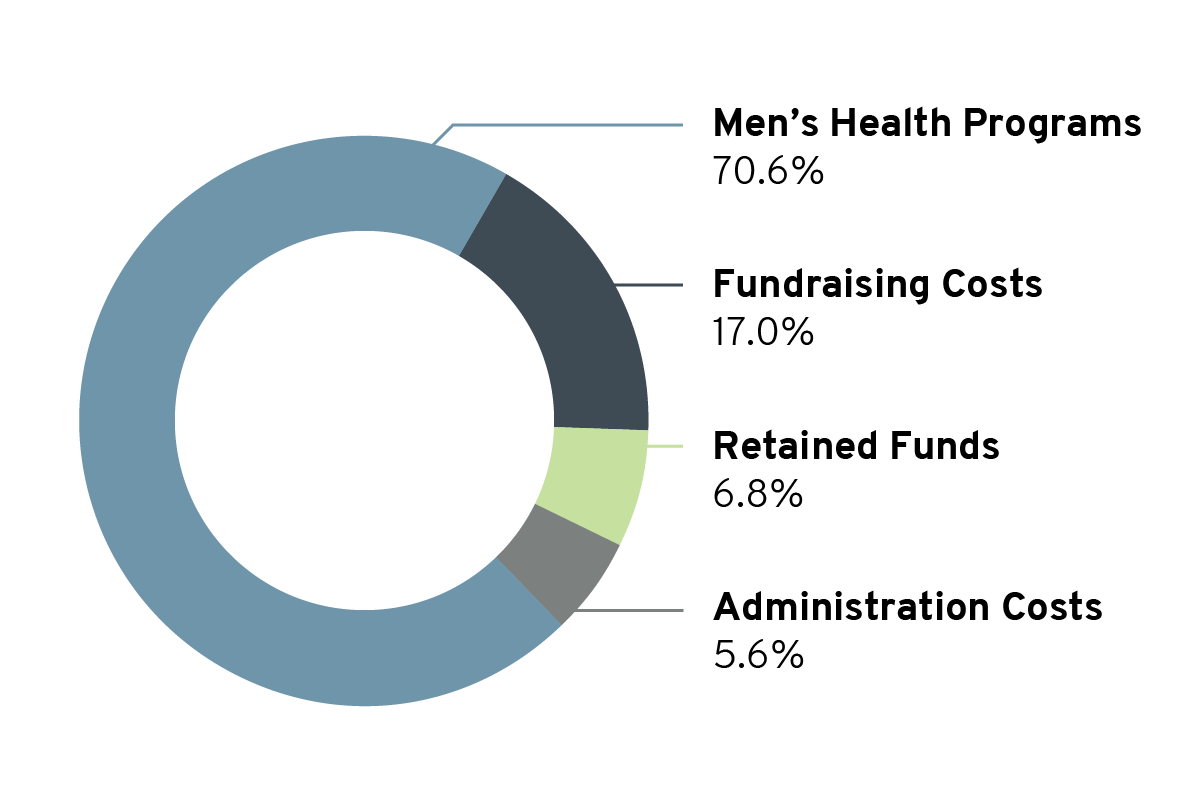 Costs that fall under fundraising and admin include:
Credit card processing fees
Systems development and technology to process donations securely
Bank fees
Legal costs
Salaries for admin support staff
Telecommunications and computer equipment
Insurance
Office rent and maintenance costs
Travel
2019 GLOBAL FINANCIAL SNAPSHOT
20 countries
399,441 Mo Bros & Mo Sisters
£64.2 million
raised for men's health
In 2019, the Movember community championed men's health in 20 countries across the world. Through Growing Mo's, Moving for men's health and Hosting Mo-ments, we raised £64.2 million.
Our focus on costs and economy of scale has resulted in a global cost-to-funds-raised ratio of 22.3%.
As a fiscally conservative organisation, Movember retains a percentage of funds to cover future campaigns and to ensure the long-term continuity of the organisation. At the end of our financial year (30 April 2020), there was uncertainty around the impact from COVID-19 to our operations, and as a result, the level of general reserves were substantially increased. Our general reserve levels will be monitored closely over the course of the next financial year.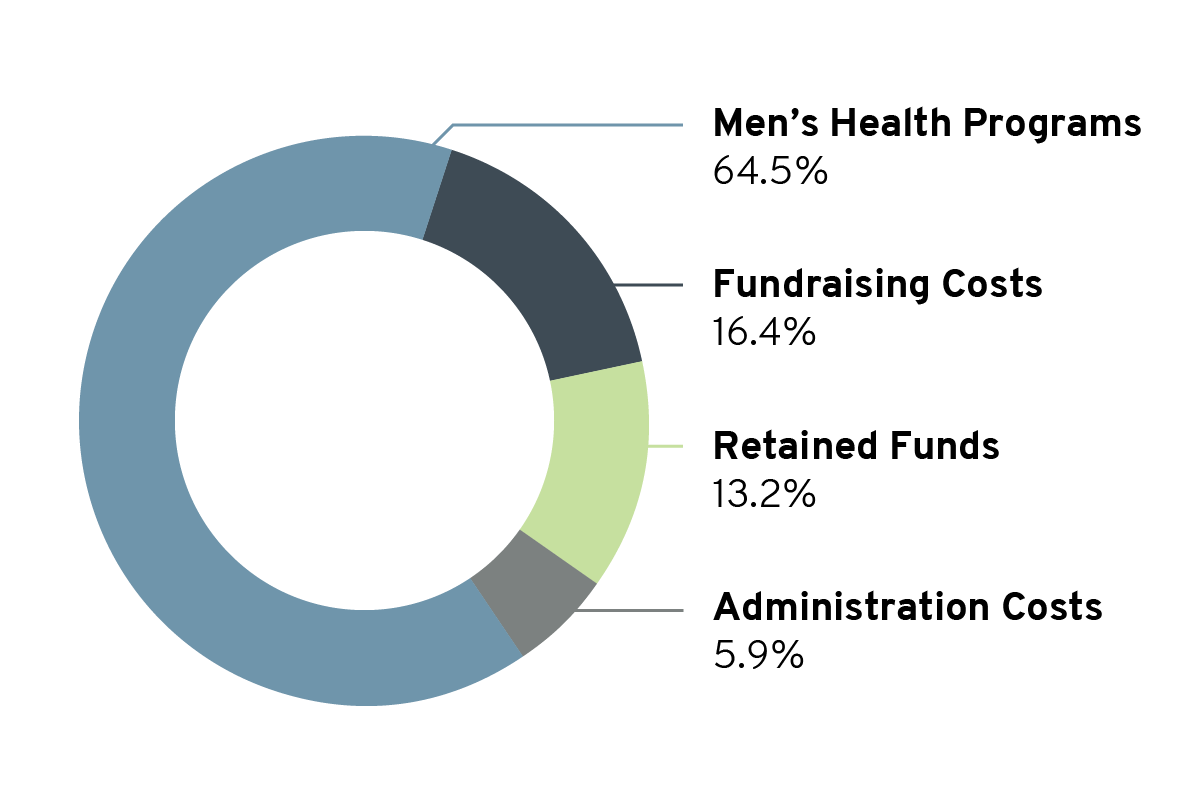 Global Annual Reports
Throughout our history we've stayed committed to high levels of efficiency, transparency and accountability. Each September we publish an annual report detailing the previous year's campaign, financials and outcomes.